Snow Cone Machine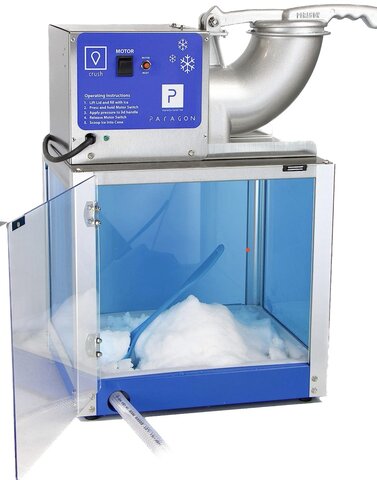 Description
Snow Cone Machine Rental includes 1 flavor and 50 cups. Additional flavors may be purchased, which will include cups.
ICE IS NOT INCLUDED
Introducing our top-of-the-line Snow Cone Machine, the ultimate addition to any summer gathering or event! This sleek and efficient machine is designed to transform ordinary ice cubes into mouthwatering snow cones in a matter of seconds.Equipped with a spacious ice chamber, this machine can hold a generous amount of ice cubes, allowing you to serve a large number of guests without constantly refilling.
Customization is key, and our Snow Cone Machine offers a variety of flavor options to satisfy every taste bud. Simply drizzle your favorite flavored syrup over the freshly shaved ice, and watch as it transforms into a colorful and delightful treat. From classic flavors like cherry and blue raspberry to more exotic options, the possibilities are endless!
Whether you're hosting a backyard barbecue, a birthday party, or a summer fair, our Snow Cone Machine is the perfect addition to create a fun and memorable experience for all. So why wait? Get ready to beat the heat and indulge in icy goodness with our premium Snow Cone Machine today!